Software Support/Implementation Engineer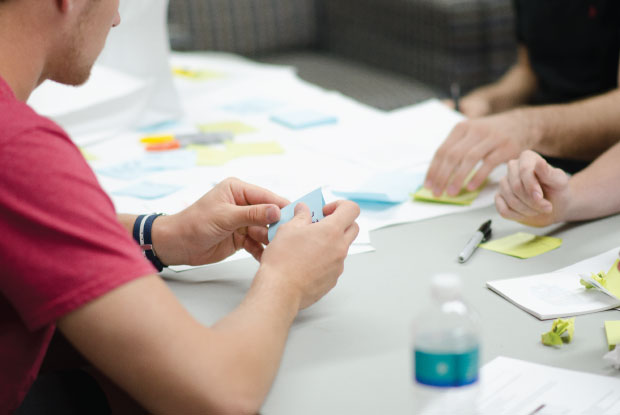 Would you like to be part of a dynamic and growing organization? Do you know a thing or two about software development? Are you a technology driven individual?
If your answer is "Yes", then we would love to get to know you better. Come join enLabel and be a part of an exciting and growing venture! We are prepared to offer an amazing road map for personal development, career growth and financial success, to creative, highly motivated, and reward driven professionals who will bring incredible value to our Client Services team.
enLabel is the world's only provider of Integrated Packaging Management (IPM) Solution. We are committed to creating amazing products that make a difference. Our products make complex packaging simple and compliant for our global clients.
Responsibilities:
As part of your role, you will need to have a great understanding of the enLabel®'s IPM platform and structure in order to support with the installation, QA, and deployment process. Other responsibilities will include and not be limited to the following:
Execute and manage deployments, solution configurations, upgrades, migrations, and integrations including writing scripts to upgrade systems and migrate data
Participate in enLabel's full software development life cycle
Write scripts to upgrade the system and migrate data from different sources of client databases
Solve and fix technical issues for client applications and product platforms
Participate in planning and blue printing sessions to create software requirements, configuration and design specifications
Create logic flow and process diagrams and documentation for all aspects of the product life cycle
Provide pre and post-sales technical support for our global application
Participate in and contribute to the validation and testing of our software products and client solution deployments
Act as point of contact within the Client Services team for internal and client IT support
Interface with project managers and clients
Qualifications/Skills:
Bachelor or Master Degree in Computer Science or Mathematics
1 to 3 years of expertise in client support roles including Windows, IIS, DB script development, software installations, deployment and migrations, working with MS SQL or Oracle databases
Experience in MS Exchange, LDAP/Active directory, XML, ASP.net, Javascript, HTML and CSS is preferred
Must have strong analytical and technical skills, talent and expertise for methodical problem solving
Exceptional verbal and written communication skills
Ability to work and add value both individually and as part of a team
Desired:
Always seeking to make a difference within the team, organization, and company
Great presentation skills and willing to travel (up to 20%)
Positive, result driven with a 'Can Do' attitude, willing to work long hours to achieve results
We Offer:
enLabel is an equal opportunity employer.  We collaborate and deliver results while having fun in doing what we do.  We work in a business-casual, fast paced environment and provide our team an incredible opportunity for learning, personal development, career growth and high financial rewards.  Our total rewards program includes a highly competitive compensation and benefits package, including medical, dental, matching 401K, life insurance, educational assistance, holidays, vacation and much more.